2022-23 Briercrest Basketball Home Game Schedule Announced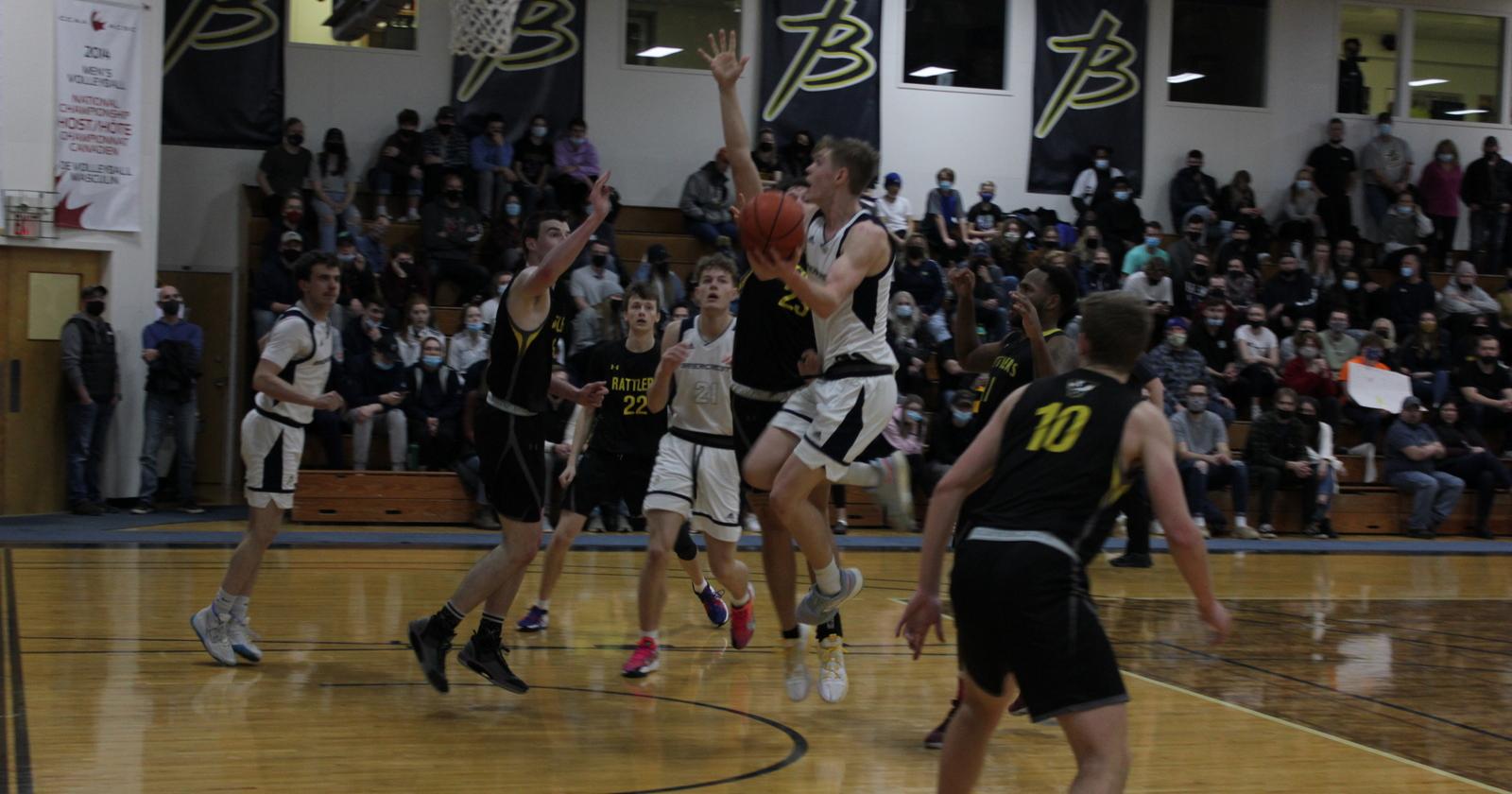 We are excited to announce the 2022-23 regular season home schedule for your Briercrest College Clippers men's and women's basketball teams! ACAC Basketball has a revamped format this year for their regular season schedule, that will see our Clippers play a 21-game schedule against both North and South Division opponents, and we are excited to have 12 of those games at home here in The Hangar!
All the hard-court excitement kicks off here in The Hangar with the regular season Home Opener on the weekend of October 28th and 29th. It will be a great first home weekend, as ACAC South Division rival, the Lethbridge Kodiaks come to town. The women's games will tip-off at 6 pm on the Friday and 1 pm on the Saturday, with the men to follow at 8 pm Friday and 1 pm Saturday. This will also be the team's annual Alumni Weekend, so all Briercrest Basketball Alumni make sure to mark your calendars for that, and stay tuned for more information coming about this exciting weekend!
The Clippers will then host the Concordia Thunder on November 4th at 6 pm (women) and 8 pm (men), in their first regular season matchup against an ACAC North Division team. The next day, on November 5th they will play host to a 6 pm (women) and 8 pm (men) matchup against another North Division opponent, The King's University Eagles. For the other home weekend in November, the St. Mary's Lightning will be visiting for an evening matchup on November 25th, as well as a afternoon matinee matchup the next day. 
After the December break, your Briercrest College basketball teams will have their first home games of the second half, with their only January home weekend against the Medicine Hat Rattlers. Game times will be at 6 pm (women) and 8 pm (men) on Friday, January 20th, and then will play a rematch the next day at 1 pm and 3 pm.
February will have two home weekends, as the SAIT Trojans will visit for February 3rd and 4th, and will play Friday evening and Saturday afternoon. The Clippers final home weekend of the season will see them play two more North Division opponents -- the Keyano Huskies on the evening of Friday, February 10th, and then will close off their home schedule against the Lakeland Rustlers on Saturday, February 11th at 6 and 8 pm. We will celebrate Seniors Night this weekend, to honor our BA-graduating and Fifth-year basketball players, so you will want to be sure to be here for that!
There is an exciting 2022-23 season ahead as both teams are returning a strong core of players from last year, and have brought in some great new additions to their rosters! The women's team is hoping to capitalize on the improvements they made throughout last season to have an even more successful 2022-23 campaign, while the men's team is looks to build off their strong regular season finish and great playoff experience from last year! Both teams look forward to all of you amazing Briercrest fans being a part of the exciting basketball action here in the Hangar this season! 
For full home and away regular season schedules for our Briercrest College Clipper Basketball teams please go to our Women's Basketball and Men's Basketball team pages.