We have had an amazing year with Briercrest Athletics and God has been so good!! We wanted to take a few minutes to catch all of you in Briercrest Clipper Nation up on what has gone on this 2022-23 Season!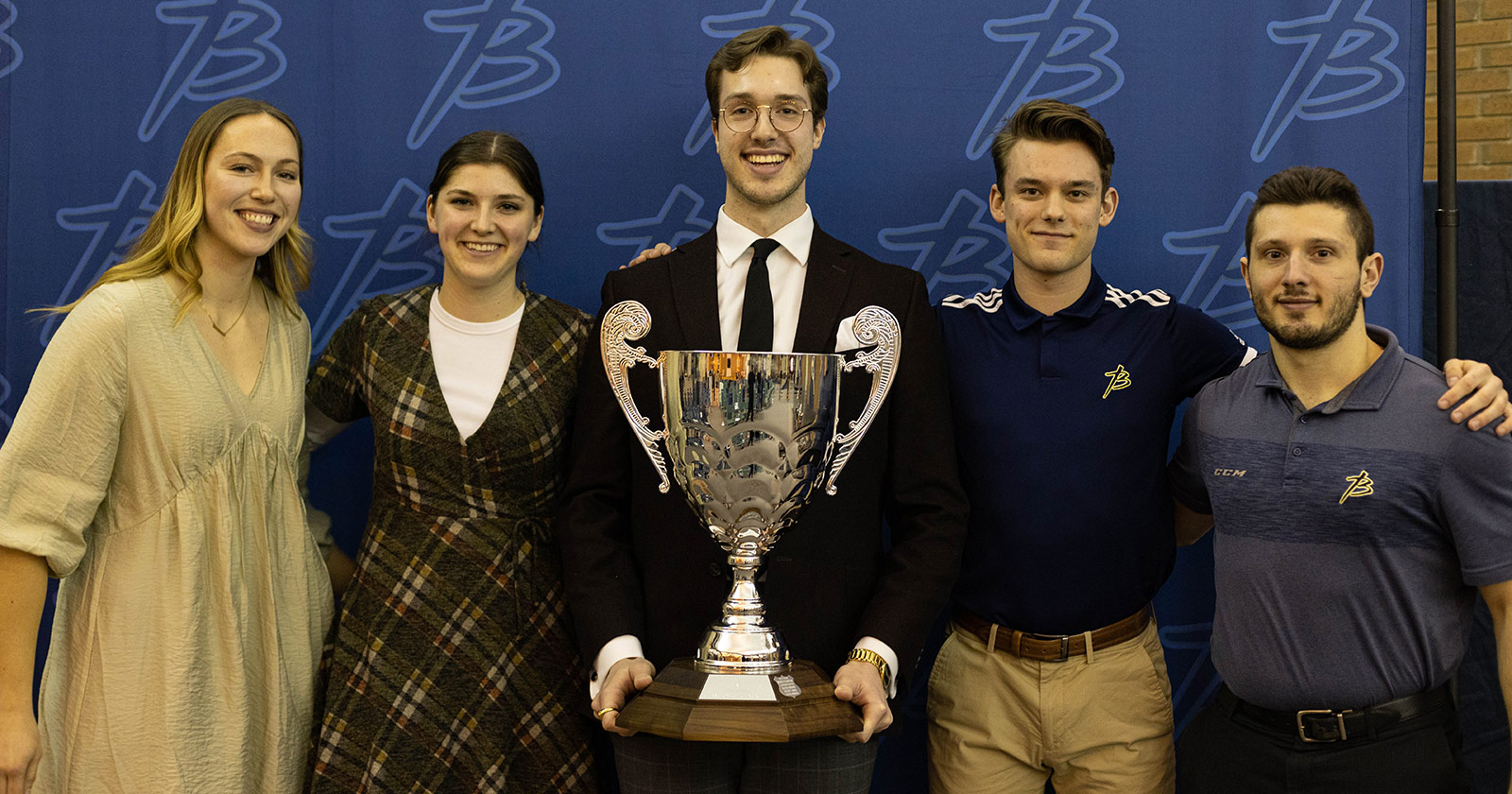 Champions of Character
When we had our annual Briercrest Athletics Awards Night Celebration at the end of March, we had a great night celebrating all that God has done in and through the lives of our student-athletes/mangers, coaches and teams this year!
We have many great achievements we could talk about from this 2022-23 season, but we wanted to start this update with highlighting a couple of our "pinnacle" awards that were given out recently at our annual Briercrest Athletics Awards Night Celebration. First of all, our "Champions of Character":
We wanted to establish a new award this year for Briercrest Athletics, that captures the most important aspects of what we do with our Core Focus & Core Values. We are intentionally using the pursuit of athletic championships to grow disciples of Jesus and form leaders of character. Our desire is to see every team member who comes through our programs leave here having grown in significant ways in their relationship with Jesus, having been transformed into more of their God-intended purpose, and in living out our Core Values in a deeper way in their lives.
So, this Champion of Character Award is given to one student-athlete from each team who has demonstrated living out our Core Values of Kingdom-Focused, Servant-Hearted, Learner, Competitor, and Disciplined at the deepest level this year. Here are this year's winners (pictured above):
Women's Volleyball: Kelsey Simes
Men's Volleyball: Davis Borden
Women's Basketball: Brooklyn Martens
Men's Basketball: Jackson Mayes
Men's Hockey: Halen Cordoni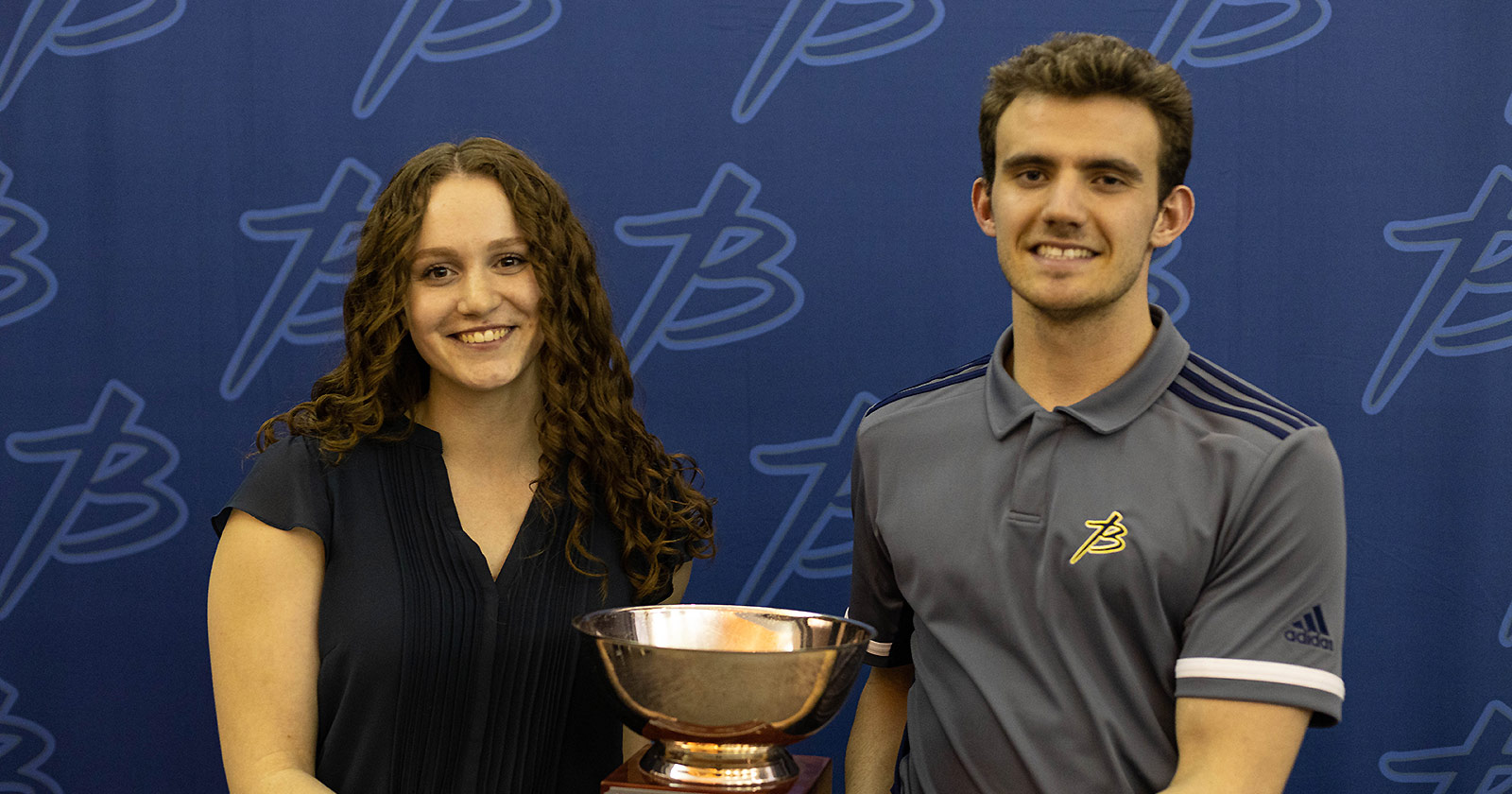 Servant-Hearted Award
Our second pinnacle award highlights our "Servant-Hearted Award" winners:
This important award goes to one male and one female student-athlete who are living out our "Servant-hearted" and "Kingdom-focused" values to the highest degree, in all aspects of life, including in the community. Beyond serving, it is an understanding of why they are serving. They are "being transformed for the sake of others and have a their confidence in Christ allowing them to serve others".
This year's Servant-Hearted Awards went to Bailey Opseth & Corbin Gengenbach, but we also wanted you to know the outstanding Nominees from each team:
Men's Volleyball: Caleb Martens
Women's Volleyball: Bailey Opseth
Men's Basketball: Corbin Gengenbach
Women's Basketball: Brooklyn Martens
Men's Hockey: Billy Cawthorn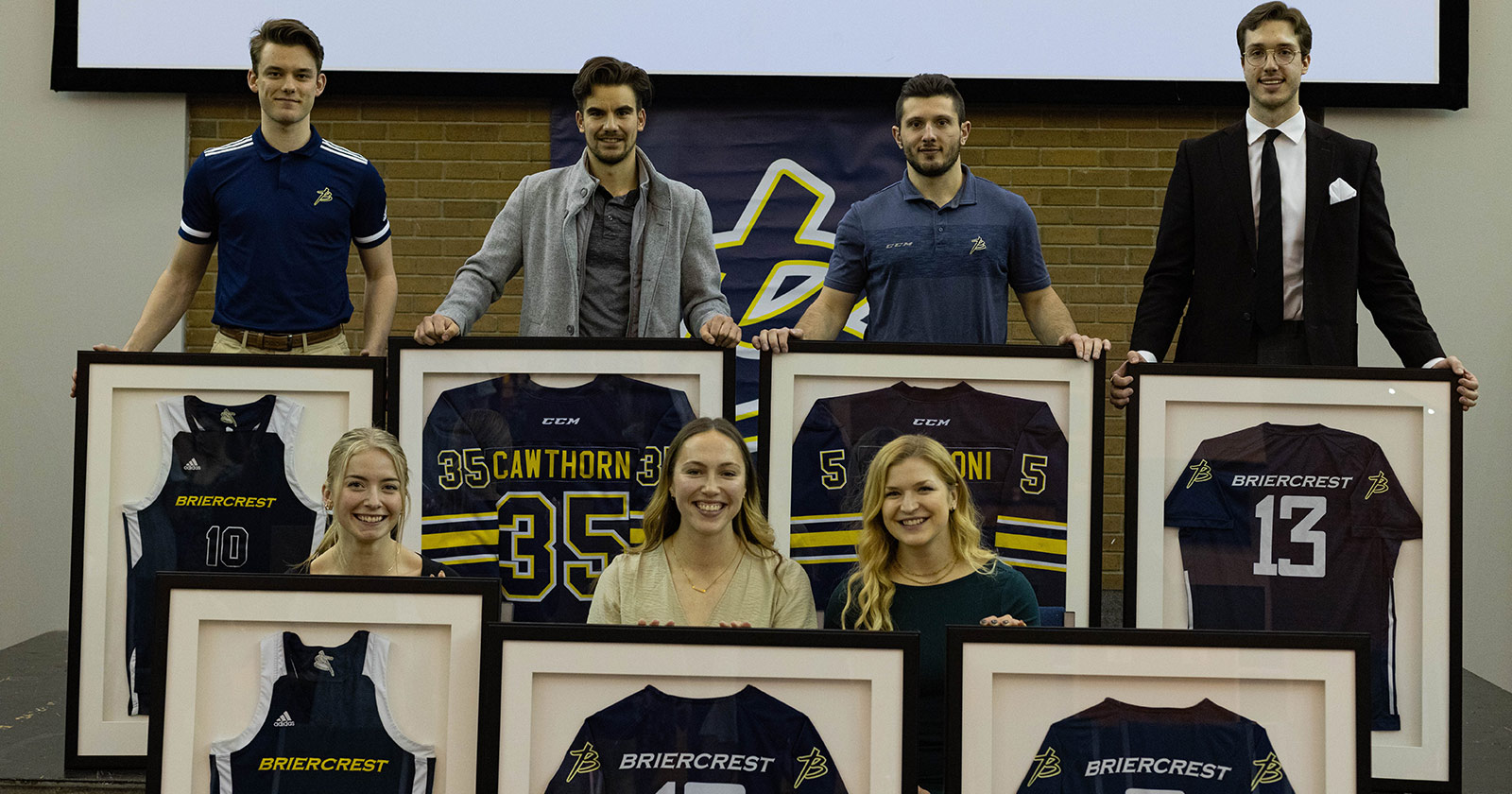 BA Graduates
Our final pinnacle award highlights our BA Graduates. We had the highest total ever of student-athletes graduating with BA degrees this year, with 11! These are very important awards to us, as part of our Niche with Briercrest Athletics is "using the pursuit of championships, in our unique Briercrest training ground, to inspire graduates." We have four of our 11 grads returning in the fall to continue with graduate level studies, while the seven pictured below are moving on to engage our world in the various places the Lord is calling them from here: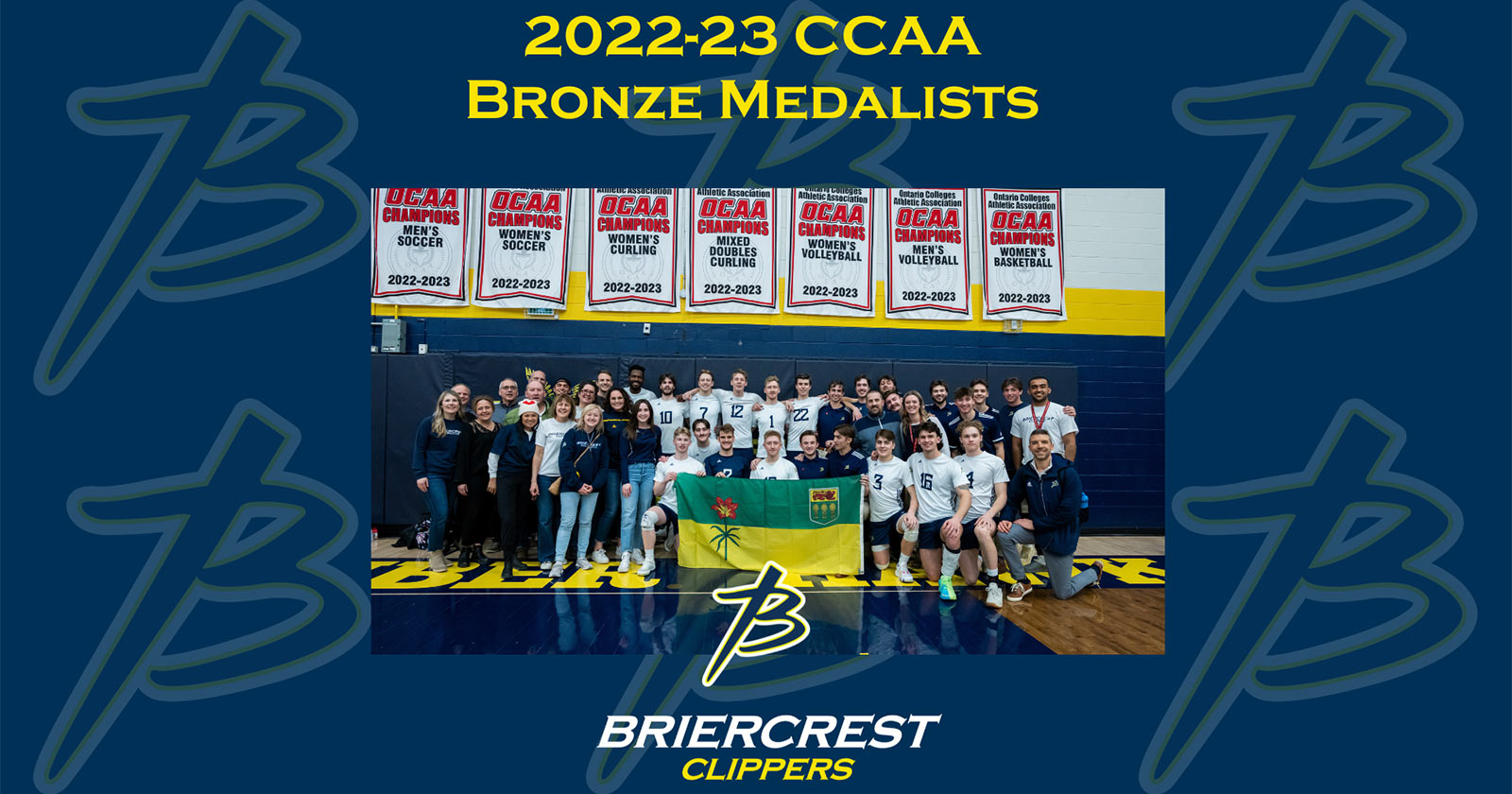 Men's Volleyball - 2023 ACAC Champions & CCAA Bronze Medalists
It was an exciting late February and early March on campus here as it was so great to have four teams play ACAC home playoff games this year, which is the most we have ever had in any year!
What an incredible playoff run our Men's Volleyball team had as they started their post-season with a home playoff victory on February 18th over the Ambrose Lions in the South Division 5 vs 4 play-in match.
They then launched into an ACAC Gold Medal Championship run, which saw them take down the top-seeded TKU Eagles and Red Deer Kings in the process, winning some absolute thrillers and playing some amazing volleyball up in Fort MacMurray! The incredible ride eventually ended with a CCAA National Bronze Medal in Toronto in the middle of March!!
There were so many amazing moments for our Clipper Men's Volleyball team on the journey and, if you missed it, you can watch their ACAC Playoff matches and CCAA Nationals matches by clicking here (hyperlinks to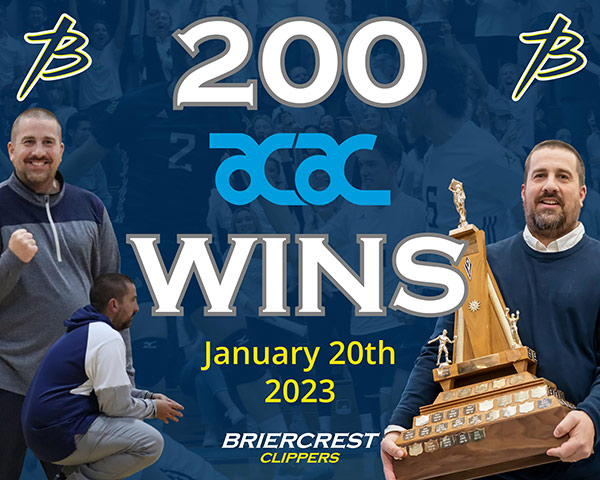 Along the way, there was also a phenomenal career milestone achieved for our Clipper Men's Volleyball Head Coach, Nigel Mullan, as he earned his 200th Career ACAC Regular Season win in January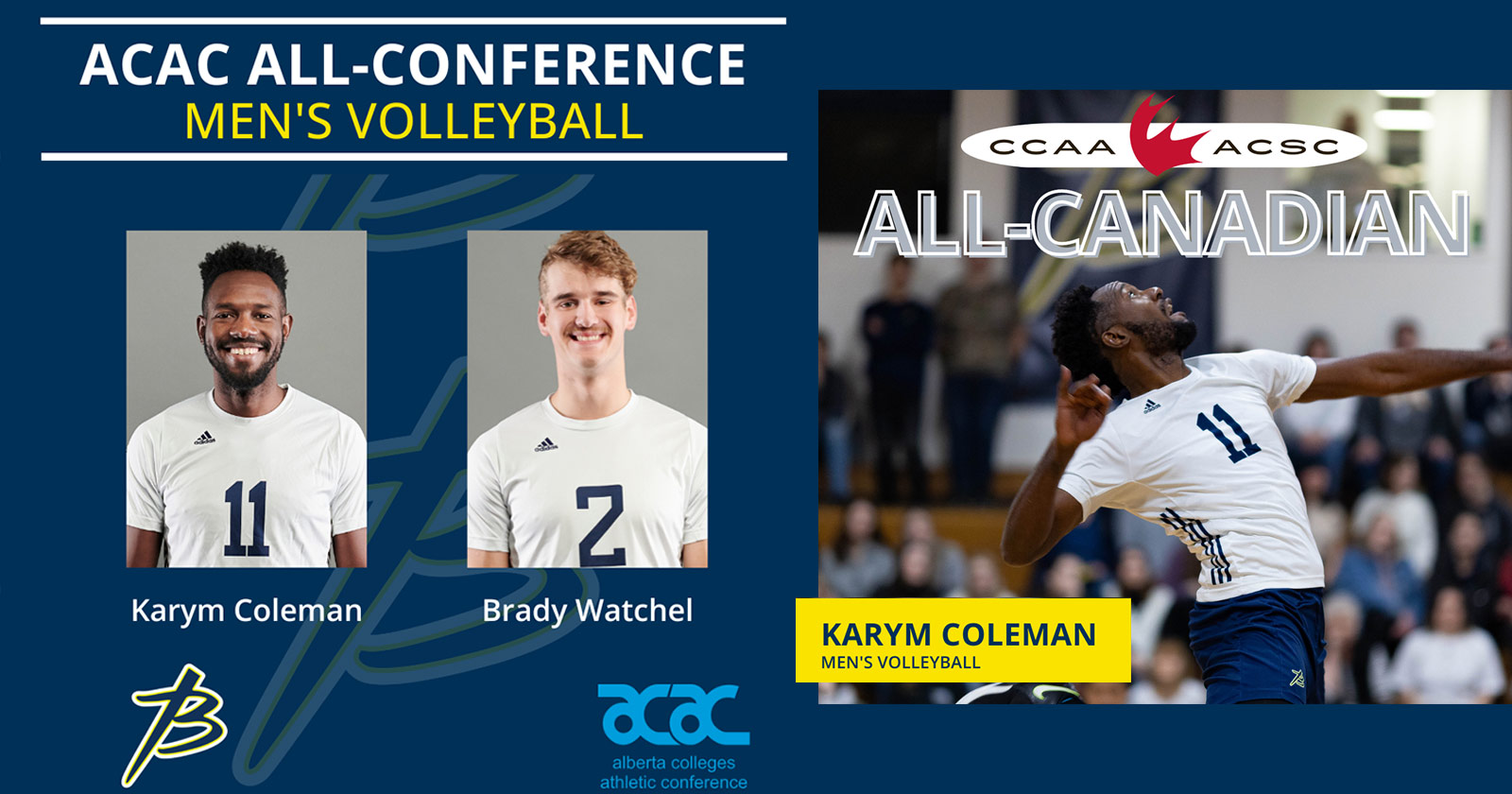 We also had some fantastic league recognition for outstanding seasons for a couple of our Men's Volleyball players: Brady Watchel and Karym Coleman were both named ACAC All-Conference, and Karym went on to be named a CCAA All-Canadian!
Karym was then also named the ACAC Male Athlete of the Year (across all ACAC sports)!! This is only the fifth time in Briercrest Athletics history that a student-athlete from our school has received this prestigious recognition from the ACAC. Scott Lesher (men's volleyball) won it in 2010-11, then Gradyn Childerhose (men's basketball) in 2012-13, then Sam Zacharias (women's volleyball) in 2016-17, and Ashley Erickson (nee Zacharias) in 2019-20.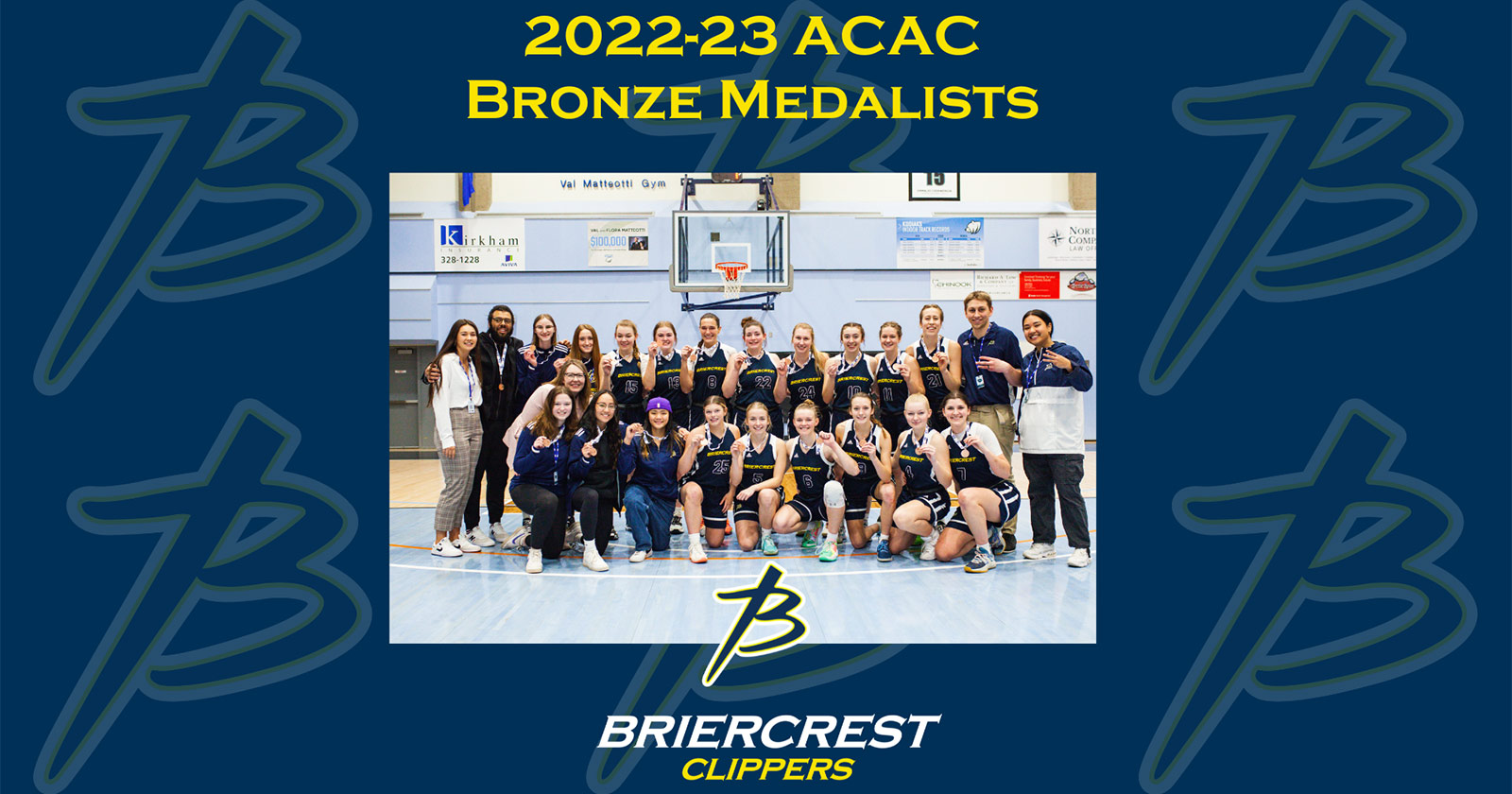 Women's Basketball - 2023 ACAC Bronze Medalists
This season saw many big first-time accomplishments for some of our Clipper teams — a huge one to highlight was our Women's Basketball team capturing the first-ever ACAC medal for the program since joining the conference in 1996-97!
Their great playoff run also began with a home playoff win (another first-ever) in the 5 vs 4 South Division Play-in Game, which punched the ladies' ticket to the quarterfinals at the ACAC Conference Championship, for the first time in over 20 years!
The team showed amazing resilience in taking down the top-seeded North Division Concordia Thunder in a thrilling come-from-behind quarterfinal victory, and then bouncing back from a tough semi-final loss to beat the top-seeded South Division team (St. Mary's Lightning) in another comeback thriller!
Again, there were so many amazing moments that took place on their run, and if you missed it, you can watch on-demand here.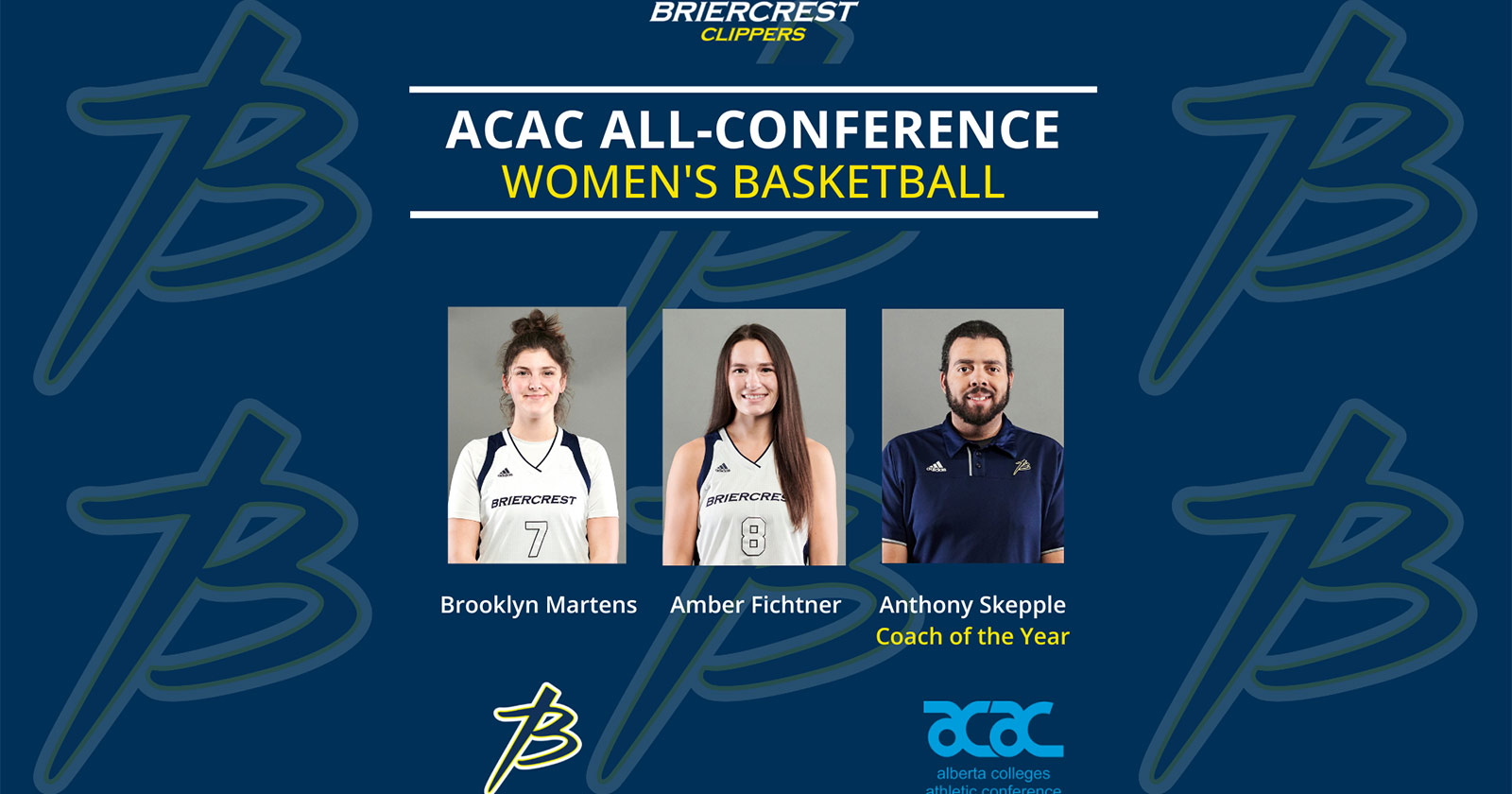 The great regular season that our Briercrest Women's Basketball team had, which saw them achieve a single-season program record of 13 ACAC Regular Season wins, was also highlighted by seeing them receive two ACAC All-Conference Player awards, and having Head Coach, Anthony Skepple, be named ACAC South Division Coach of the Year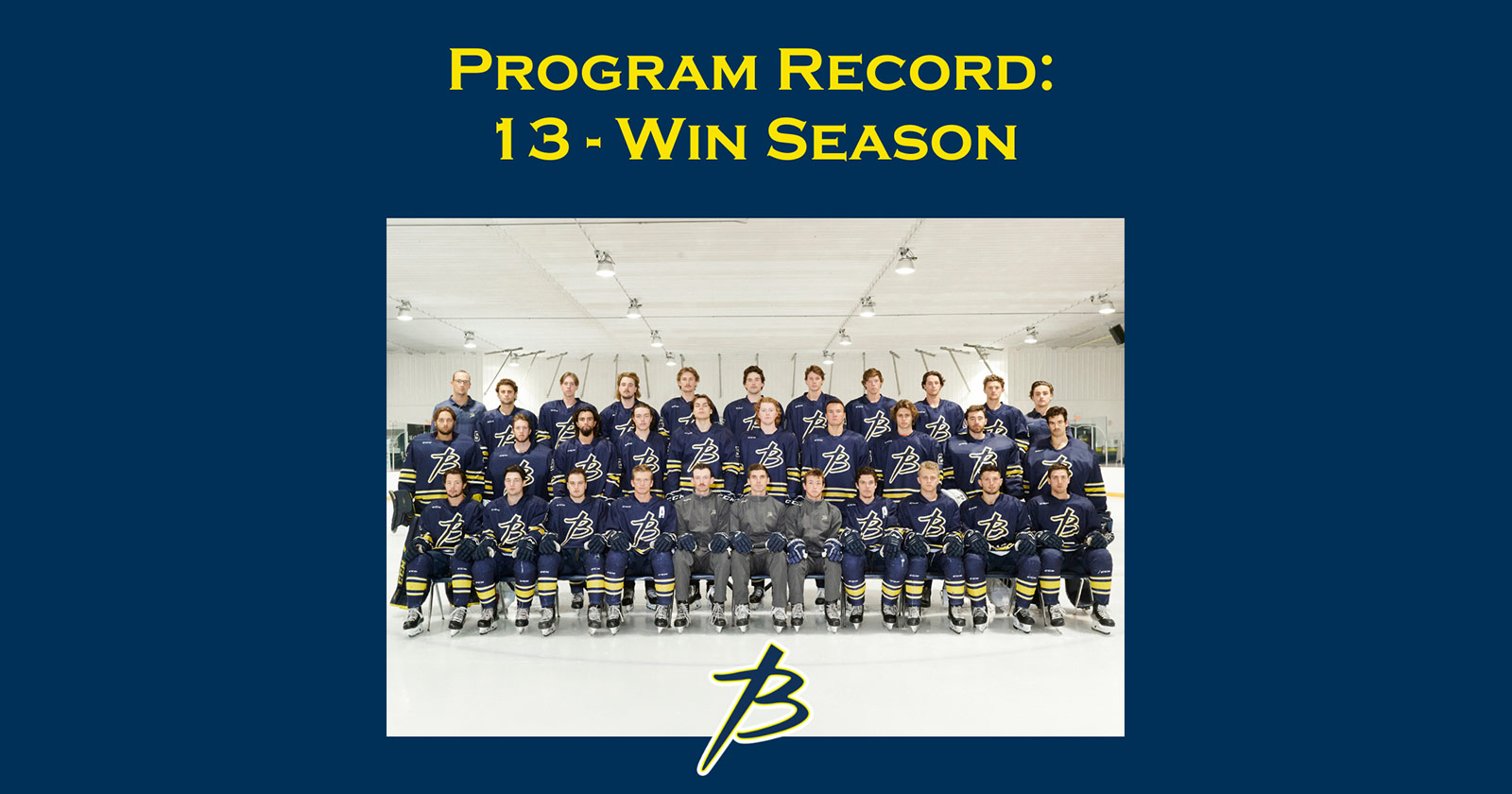 Hockey
A Record Setting Season
Another big first-time accomplishment to highlight was our Men's Hockey team achieving their highest ACAC Regular Season win total for the program since joining the conference in 1997-98!
In that process, the team also earned their first-ever opportunity to host an ACAC Home Playoff Series! It was a dream come true to have ACAC playoff hockey here at Barkman Arena, and what a fantastic series and experience it was, especially taking in the first-ever home playoff win in Game One! If you missed it, you can go back and watch on ACAC TV.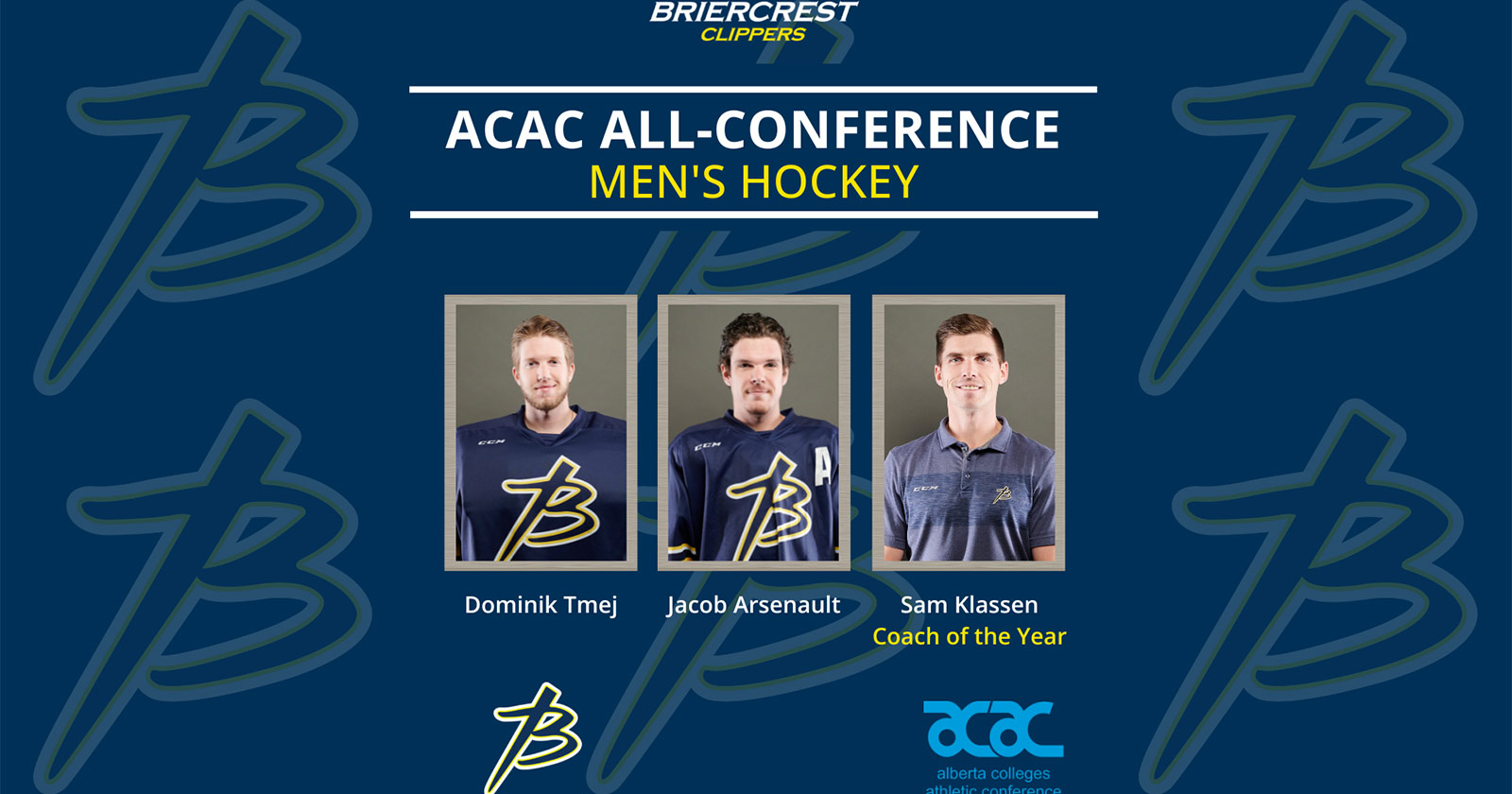 The great regular season that our Clipper Hockey team had was also highlighted by seeing them receive two ACAC All-Conference Player awards, and having first-year Head Coach, Sam Klassen, be named ACAC Men's Hockey Coach of the Year.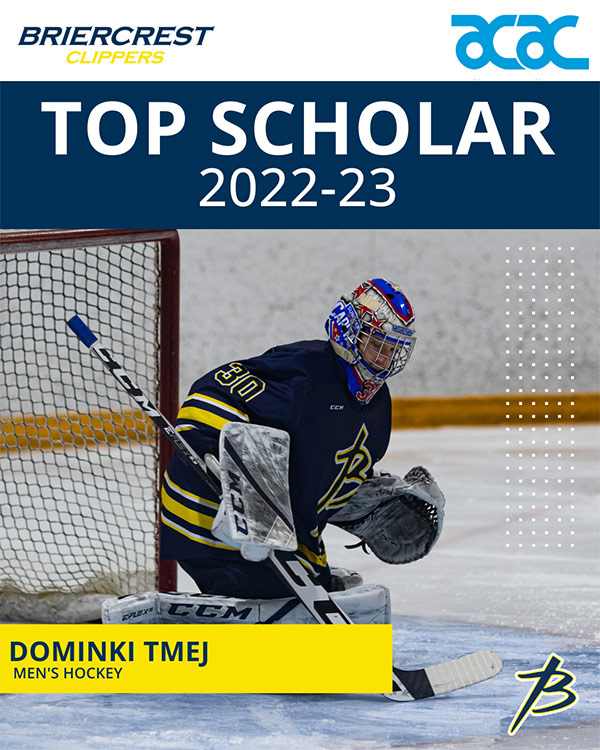 ACAC Top Scholar
One more first-ever for Men's Hockey was seeing Dominik Tmej be honored as the ACAC Top Scholar! Tmej, who is in his second season with the Clippers, achieved a 4.0 GPA in the BA Business Administration program at Briercrest in the fall semester. His outstanding GPA was tied for the top GPA, with one other player from SAIT, amongst all who were named Academic All-Canadians!
The Briercrest goaltender, who hails from Bradenton, Florida, had an outstanding season for the Clippers on the ice as well. He was named ACAC First-Team All-Conference and he led the league in games played, finished third overall in goals against, and second overall in save percentage!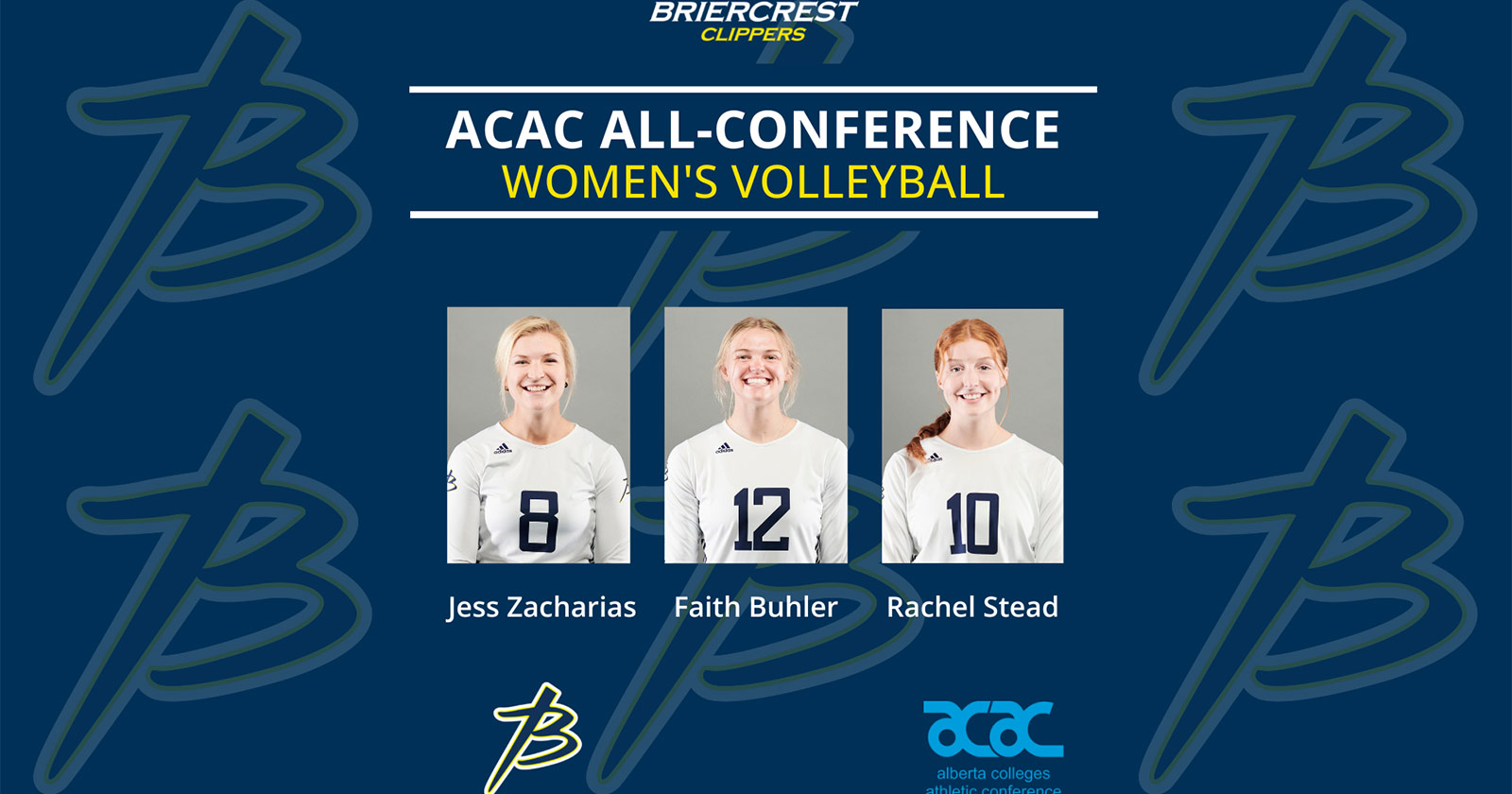 Women's Volleyball
10-Year Playoff Streak Continues
We have one last big team accomplishment to highlight, as our Briercrest Women's Volleyball team set a new record for most consecutive seasons of making of qualifying for the ACAC Conference Championship Tournament!
The Clippers continued their 10-year streak of advancing to the ACAC Women's Volleyball Championship Tournament with a huge home playoff win in the 4 vs 5 playoff match vs the SAIT Trojans! They then drew a very tough match-up in the quarterfinals at the ACAC Championships, having to face the eventual ACAC and CCAA National Champion Lakeland Rustlers, who had only lost 3 sets of volleyball all season long.
It was another strong season overall for the program and new Head Coach Rhonda Schmuland did an amazing job leading the team to improve all season long, playing their best volleyball in the last two months of the season! The team was honored by the ACAC in having three ACAC All-Conference Team members as well (pictured above)! Jess Zacharias, Rachel Stead, and also Tyson Nachtigall (from your Men's Volleyball team) were also named CCAA Academic All-Canadians for their combined outstanding athletic and academic achievements (pictured below)!!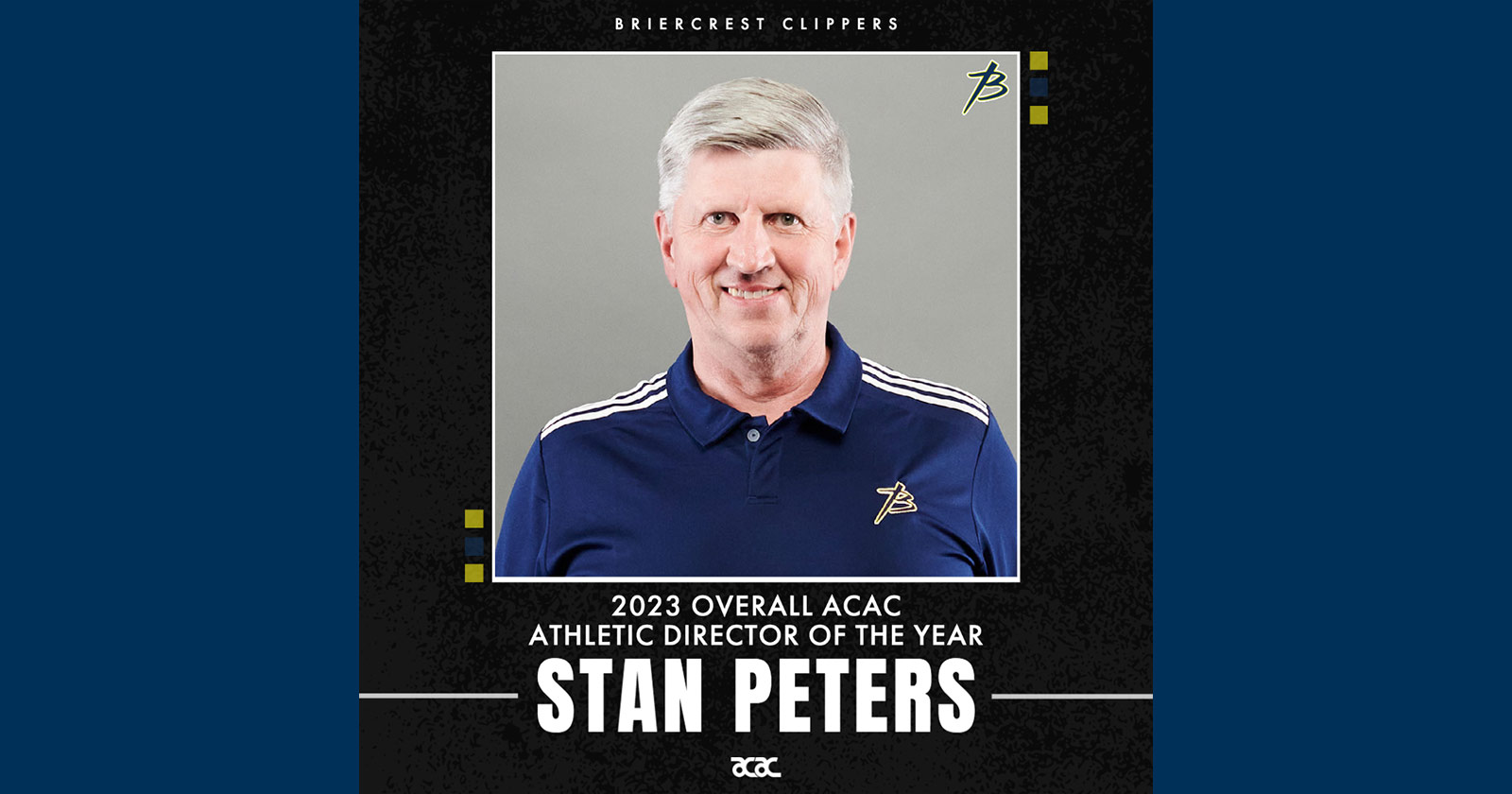 ACAC Athletic Director of the Year - Stan Peters
Last but not least, we had the great honor of our Athletic Director, Stan Peters, being named ACAC Athletic Director of the Year! This is the first time we have received this award for Briercrest Athletics, and it is a great reflection of Stan's leadership and all the great things God has been doing here! You can read the full write-up of Stan's award on the ACAC website.
What a truly remarkable season 2022-23 was! We look forward to all that God has in store for Briercrest Clipper Athletics in 2023-24!! Enjoy the "off-season" as our student-athletes invest all their hard work to prepare for the upcoming year! We also look forward to investing in the young lives of our next generation of great Clipper athletes at our Briercrest Summer Sports Camps that run all of July and August here on campus! For more information on those, visit our Camps page.